As a brand that dedicates its identity to making huge strides in technology and its global platform, Mazda is also known for taking its time and carefully considering its innovations. Such is the case with the recent debut of the Mazda MX-30 concept electric vehicle, the brand's first take on an EV, which will some day be seen over here in North Carolina and throughout the U.S. Just unveiled at the Tokyo Motor Show, this concept EV borrows plenty of what makes new Mazda models so great, just with some added green technology.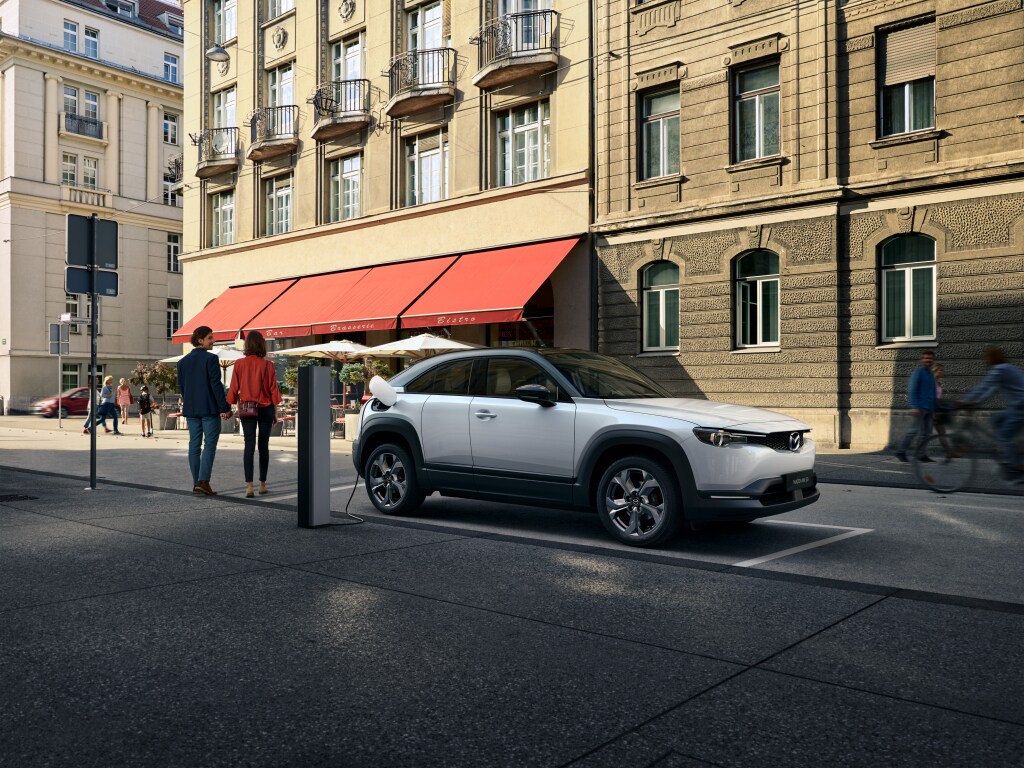 The styling and technology that you'd expect to find in any new Mazda6, Mazda CX-3 or Mazda CX-5 is all prevalent in this concept EV, and we can't wait until it's translated to fit the sense of style and needs of modern U.S. consumers. But like all great things that roll out of the Mazda brand, it's worth them trying out their unique take on an EV overseas, working out any blemishes and fine-tuning it before it's available at our Burlington, NC Mazda dealership.
As amazing as an EV joining the Mazda lineup is, it's refreshing hearing from the concept's designers and engineers how important the human experience is with this vehicle. By focusing its design with freestyle doors and a framed top, the MX-30 concept looks to fully satisfy the needs for comfort, sensible space and visibility in a car that will impress with so much more than its clean and green driving.
Find out more about the next big EV that will one day be here by visiting Modern Mazda in Burlington, NC today and we'll be happy to answer any questions you have for us.