As is often the case with not only the new designs from Mazda, but with concept cars across the entire auto industry, many early releases start out overseas. That's the case with Mazda's recently unveiled electric vehicle, the upcoming MX-30, which has only been released in Europe, for now. As the brand's first EV, we welcome the Mazda MX-30 trying out its clean and green driving across the pond, as the automaker is going to tweak its specificities to match the needs of drivers from around North Carolina and the States before it heads this way. Until then, visit our Burlington, NC Mazda dealer and find out more about this exciting EV.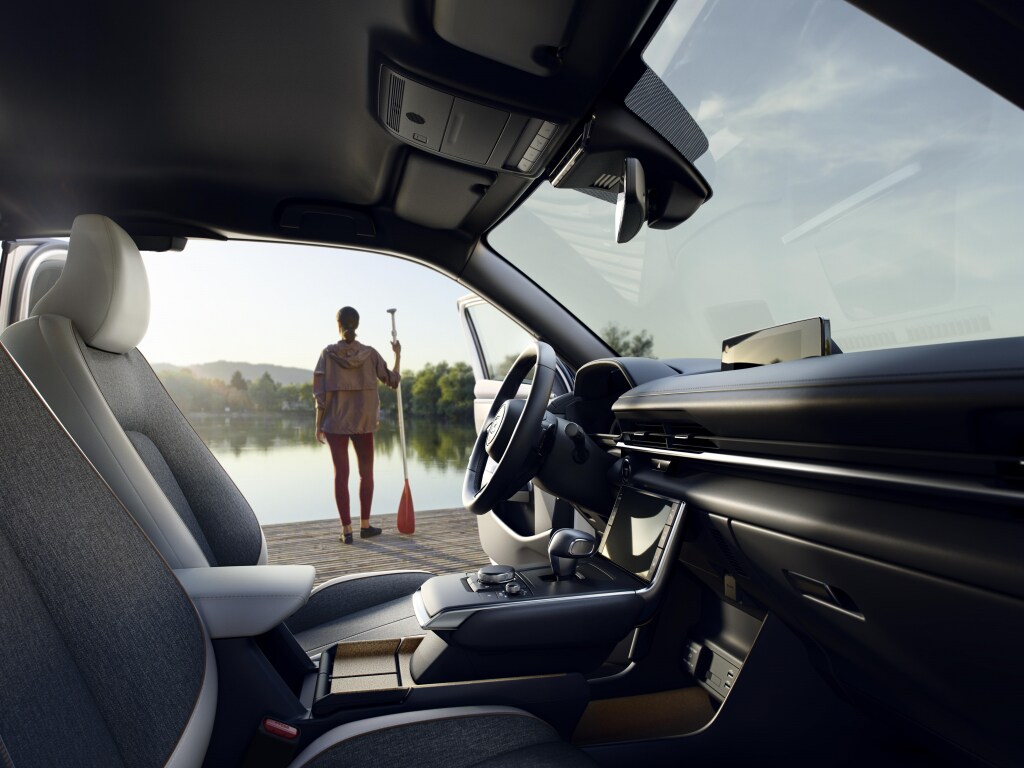 The battery-powered electric powertrain in the upcoming Mazda MX-30 is the highlight of the brand's debut EV, as it offers clean alternative to the gas-powered models found in our new Mazda lineup here in Burlington. We assume the drive will be smooth and quiet, and knowing how hard Mazda works to refine every single detail in all its models, new and returning, we can only anticipate one of the finest EVs finally arriving here in North Carolina.
It's when you look beyond the electric driving components that makes this upcoming EV even more exciting. Built off Mazda's Human Modern design language, every aspect of this electric crossover is designed to present an ease of entry an exit, supreme levels of comfort when driving, and the kinds of amenities and tech features that are easy to access while you're on the go. We anticipate the U.S. versions of the new Mazda MX-30 to share many features and stylistic choices found in many of our current cars and crossovers, all while bringing some of the flair the overseas models deliver.
Want to learn more about Mazda's exciting EV debut? Head over to Modern Mazda in Burlington today and we'll be happy to share the latest news that we've learned.